INCREASE YOUR HOTEL'S REVENUE AND IMPROVE YOUR ONLINE PRESENCE
Spanish RegiÔtels es una agencia de apoyo a hoteles que ofrece soluciones de gestión de ingresos, distribución en línea y marketing digital — todo ello por una fracción del coste de contratar un propio equipo interno.
You look after the guest, we look after the rest
Whether it is implementing a pricing plan, creating and promoting a compelling website, optimizing your presence on third-party platforms, or generating new online partnerships — our expert team can make a real difference to your profitability.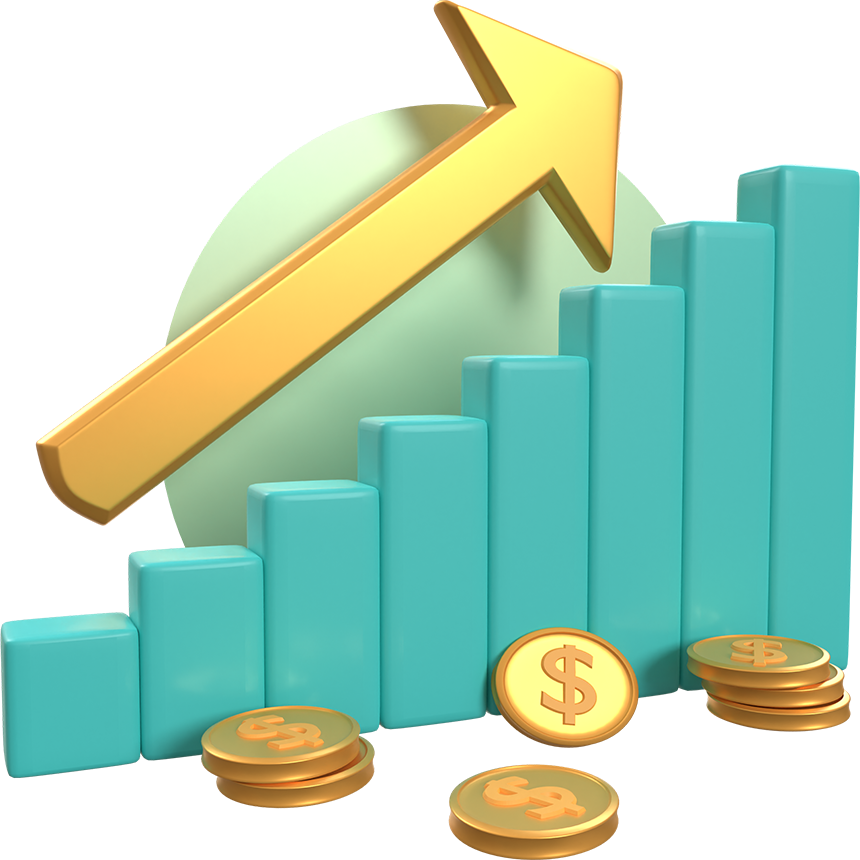 Gestión de ingresos
Charge the right price at the right time and grow your hotel's revenue.
Pricing and Rate Strategy
Implementation of pricing and rate strategies for up to ten rate codes, room categories and packages.
Configuración del Channel Manager y motores de reservas
Configuración del Channel Manager y motores de reservas para generar reservas en línea a través del sitio web del hotel y plataformas externas, como las OTA.
Análisis de reputación
We analyse your online reputation yearly, considering your guest rates on multiple platforms in comparison to your competitors.
Informes mensuales de rendimiento
Creamos informes mensuales de rendimiento con datos de las habitaciones vendidas, la tasa de ocupación, y tarifas.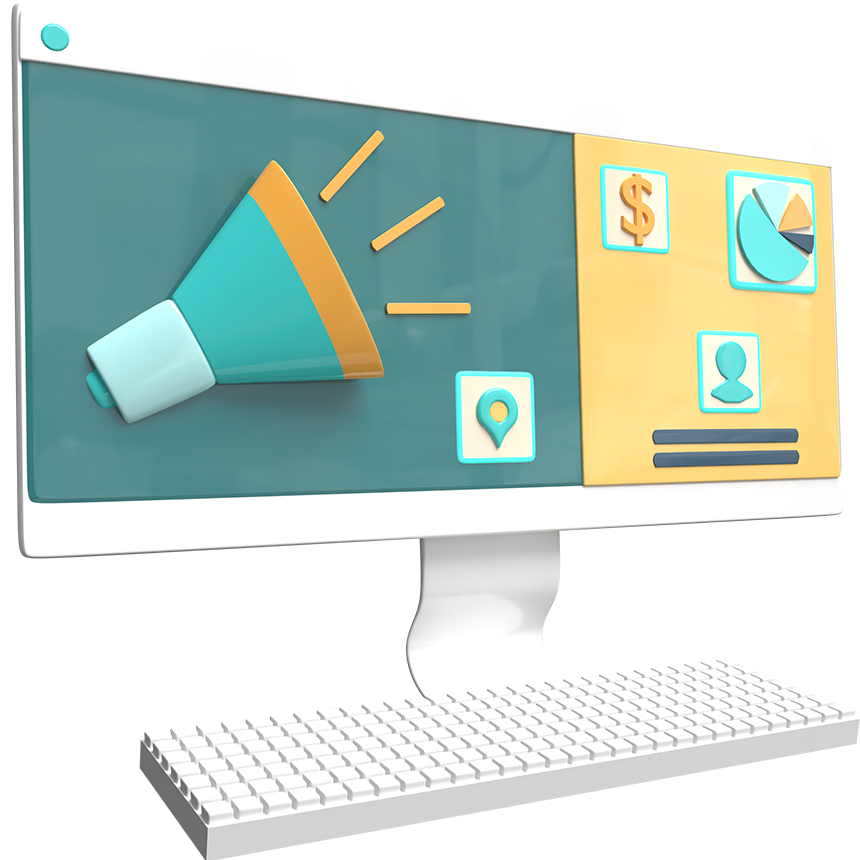 Marketing Digital
Increase your hotel website sales conversions through online promotion.
Publicidad en línea
Promote your room categories, promotions, and seasonality offers on different platforms to generate direct bookings via your hotel website.
Website Creation and Management
Create a highly-performing website with integrated booking engine to generate direct business without high commissions in comparison to Online Travel Agencies.
Estrategia de marketing multiplataforma
Receive quarterly marketing strategy plans to increase your hotel's visibility and awareness across different platforms, like social media, or your own website.
Analytics and Reporting
Quarterly, we analyse the performance data from your website, indicating user behavior and user trends to assess future marketing actions on the website, giving valuable insight into your business strategy.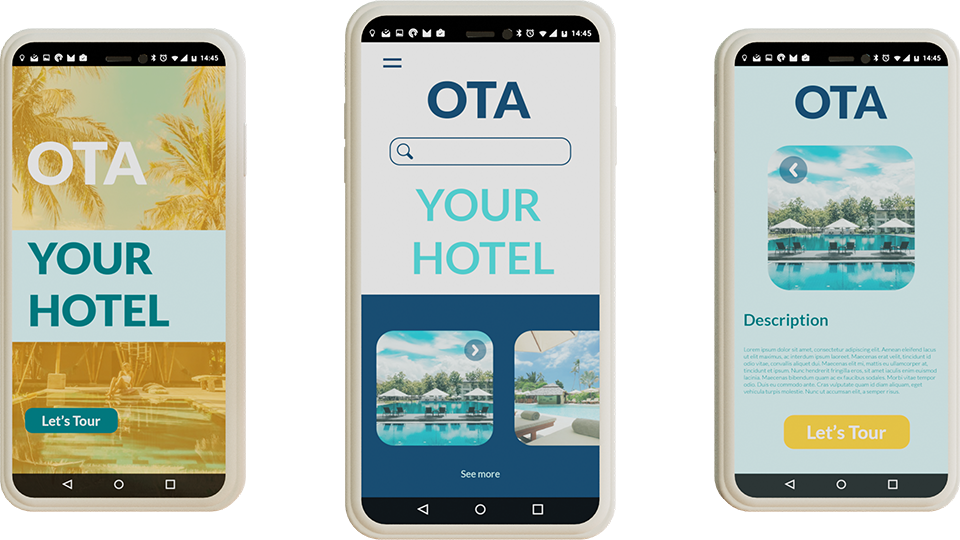 Distribución en línea
Connect your hotel to Online Travel Agencies and prospect new markets.
Conexión y gestión de OTA
Conecta tu hotel a las agencias de viajes en línea y expándase a nuevos mercados y audiencias en línea para aumentar la notoriedad, las reservas en línea y la ocupación hotelera.
GDS Connection and Support
We evaluate your GDS (Global Distribution System), provide you with support for contracting, we connect your Channel Manager and set up your rate, depending on analysis.
Online Wholesalers
We assist you with the acquisition of new online wholesalers (and others when requested) with a connection to the Channel Manager (e.g., Hotelbeds), depending on analysis.
Flashsales and Promotions
We provide you with flash-sale suggestions and connections, for example, participation in Black Friday promotions, newsletter promotions, etc.
Get a free, tailor-made offer
Testimonials from our partners
"The RegiÔtels team put in place all the actions we discussed and implemented pricing, commercial, and marketing strategies to improve the turnover of our rooms, which also had a positive impact on our restaurant."
"We saved a lot of our time working with RegiÔtels because connecting to different OTAs or working with providers from the BeNeLux region was much easier and faster and much less complicated than if I had to take care of everything myself."
¿Listo para mejorar el rendimiento de su hotel?
RegiÔtels provides a time-allocated resource of individuals  working together to deliver dependable results.
Frequently Asked
Questions
What are the benefits for my hotel?
RegiÔtels provides support in managing your digital presence and tools, generating more interest in your property and converting that business to generate a higher income at a more profitable rate.
¿Quién es el equipo detrás de RegiOtels?
RegiÔtels is made up of a team of professionals with international hotel chain experience in markets throughout Europe, the Middle East and Asia. Trained using the latest techinques and supported by an in-house digital design team experienced in Google-optimised digital performance, RegiÔtels is able to provide training to teams and individuals either online through web-chat or in person depending on budgets available.
¿Qué resultados puede garantizar RegiÔtels?
Your digital presence will be optimised and your opportunities to capture new business will be increased. In 2018, RegiÔtels partner hotels received a 20% increase of room revenue versus 2017. In 2019 room revenue increased by a further 14% versus the previous year.
Why are there three RegiÔtels core services?
Our three core services are all interlinked: revenue management determines the price, digital marketing promotes the brand and distribute the rates, and sales manages the partnerships and contracts leisure individual visitors – and with a weak link, the challenge is that much greater.
¿Pagaré más comisión?
You will not pay more commission overall. RegiÔtels is there to drive more direct business through to your website and thereby reducing your online commission payments and to negotiate better contracts with tour operators and travel agents. RegiÔtels has a regional tourism negotiating power representing over 1,000 rooms enabling us to both increase sales and reduce costs in the process.
¿Qué pasa después de firmar contrato?
On the first Monday after signing, your Account Manager will contact you to start by arranging a suitable time for a video conference or arrange a meeting with you.
How long does the onboarding take?
There are a number of questions that we will need to ask about your hotel to be able to get a full understanding of how and where we can add value – this does not usually take more than a couple of hours.
¿Qué ocurre después de la incorporación?
Your Account Manager will prepare for the varying strategies to be discussed with you for your approval and validation. RegiÔtels will put together strategies for your sales and marketing, revenue management, and digital marketing.
¿Recibimos algún reporte?
RegiÔtels will provide monthly reporting for Revenue Management, quarterly sales and marketing reviews, and digital media analysis for each campaign.
¿Hay algún costo oculto?
RegiÔtels is always clear with up-front costs and ongoing fees for outsourced technology partners and written validation is always required prior to spending any money on behalf of the hotel partner.
Obtenga una oferta gratuita e instantánea